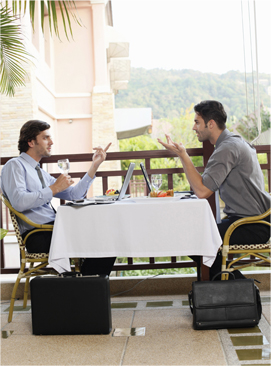 Advance Relationships that Advance Business
BUSINESS DEVELOPMENT in today's law firm "I just don't have enough time..." Business development and client retention are more important than ever in today's economic climate. But the fact remains - many attorneys do not engage in sufficient business development activity due to lack of efficient and effective natural strategies - strategies that secure relationship information, anticipate customer needs and to enable one to actively leverage the relationship to secure new business.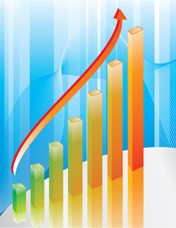 With a Relationship Advancement program, every attorney in your firm can bring in new business.
The Kirkwood INVITE System for Relationship Advancement is a proven, systematic method to harness the already existing relationship network of each attorney in your firm. The Kirkwood INVITE System:
1- Provides prospect research on the business, interests, relationships and motivation of specific individuals who are designated as business growth opportunities.
2- Provides highly customized, carefully tailored interactions for these specific individuals, as well tracking to ensure progress and follow through.
3- Provides guidance and mentoring from experienced professionals who can promote your institutional goals quickly, methodically and measurably.
4- Assists each attorney in engaging new clients meaningfully and retaining current clients over the long term.
5- Is genuinely pleasant for any attorney to adopt.
6- Eliminates the randomness of direct marketing and social media by advancing relationships thoughtfully and strategically.
Kirkwood Group has the expertise, research capabilities and reporting/tracking mechanisms to turn your attorneys' existing relationships into new business for your firm. We will customize a program for your firm's specific Relationship Advancement needs, including prospect review, strategy development, planning and training, and long term management of each business development interaction. We will also establish measurable benchmarks to evaluate and ensure your program's success.
What is an INVITE? An invitation is a simple request for attendance, but an INVITE is so much more. An INVITE - the heart of the Kirkwood INVITE System - is a planned interaction that advances a relationship meaningfully and results in its natural growth. Using its extensive expertise in relationship advancement in varied contexts, Kirkwood Group will create a series of INVITES that move your existing relationships forward naturally, systematically and quickly. Our research capabilities will uncover synergies and connections that will surprise you and best of all, cultivate and cement new and existing relationships. Our reporting and tracking mechanisms will ensure that each INVITE moves your firm closer to its business development goals, namely, creation of new business and retention of current clients.
Contact (919) 358-4210 for more information.
"Big doors can open on small hinges. Small actions executed thoughtfully, regularly and with a spirit of genuine openness can produce major outcomes -- specifically, conversions of colleagues into clients and clients into friends." -Wade Garard, Chief Executive Officer, Kirkwood Group, LLC